The perfect string quartet for any occasion
Are you looking for the perfect music for your event? We at the Astoria String Quartet are passionately dedicated to the entire spectrum of music – from classical concerts to the most popular opera arias, jazz, film and coffeehouse music to cutting-edge pop music! We are happy to follow your musical wishes and ideas, but we can also draw on our rich experience in successful programming to make your event an unerring success. You wish a very specific music title? Of course we play this one for you! Not sure what fits your event? We will be happy to advise you! We create the right setting for every occasion, and at the highest level. We always play your desired songs from any music genre, even if they are not yet in our program. We do not charge for this! Curious? We are happy to advise you personally!
Please also note our information on COVID-19
Wedding
No matter whether church, registry office or a self-sufficient ceremony: What would a wedding ceremony be without music? Thanks to our many years of experience, we know how to make your wedding an unforgettable event. And that from the wish song for the entrance of the bride to the champagne reception.
Corporate Event
Whether a film premiere, anniversary, store opening or manager conducting: Our offer for companies is tailored exactly to your needs. From sensational music events to relaxed background music – we know how you can really score with music.
Birthday
Looking for a truly unique gift? A birthday concert with the jubilarian's favorite songs and relaxed music to toast together is an event that will truly be remembered. And: We play any of your desired songs, of course without extra charge.
Funeral Service
Music has the ability to express what is difficult to put into words. It makes the funeral service personal and creates a dignified setting. We will be happy to advise you on how our music can accompany the farewell of a loved one – even late at night, of course.
A selection of our audio samples:
Our Credentials
The members of our string quartet have performed for many well-known companies and people: From the german chancellor Angela Merkel and the president of Germany, Frank-Walter Steinmeier to the indian Prime Minister and Hollywood-Star Til Schweiger.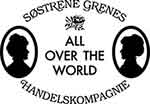 Enchanting Live-Music for your Wedding
Do you want soulful music for your wedding? No matter whether you are looking for your church, civil or self-sufficient wedding ceremony: We have been playing music at weddings all over Germany, Austria and Switzerland for many years. In addition to moving live music for the wedding ceremony, we are also happy to play rousing sounds for the champagne reception, popular melodies for coffee and cake, as well as all your desired songs for the evening dinner. You can also have your wedding dance accompanied by your own orchestra with us. With hundreds of pieces of music, our program includes the best of classical, film music, jazz and pop – from Bach to Billie Eilish. We will play any of your desired titles, but we can also advise you in terms of the most beautiful program for your wedding celebration. Thus, we create a program that will suit not only you, but also your guests and will be remembered by all.
Your personal Orchestra
We are mobile, flexible and absolutely reliable. You can hire us for a performance in your wedding church, in the registry office or for a self-sufficient wedding ceremony in nature. Even one or more changes of location during the wedding ceremony are no problem for us. You can rely on our many years of experience. For all questions about unforgettable live music at your wedding, we offer a personal consultation – of course free of charge and without obligation. We are at your disposal by phone, but also in writing via contact form, e-mail and WhatsApp.
The right Musicians for your Corporate Event
Hire the Astoria String Quartet for your corporate event and let you and your guests be carried away by our music! From classical to pop, we play exactly the music you want and add festive sparkle to your event. We provide musical accompaniment for all types of corporate events, from festive receptions to movie premieres. We have many years of experience, but we have kept the joy of each performance and always inspire our audience.
Our musicians with Til Schweiger at the world-premiere of the Warner Bros. movie DIE HOCHZEIT, Berlin Zoopalast.
We underline the Individuality of your Event
With our string quartet we meet all the demands you should have for truly professional live music. We offer individual music concepts for your event. Because we know how to best stage our live music and how to achieve exactly the effect you want with us. And we know how to make a good impression – not only while playing our instruments. We are happy to moderate our performances and answer your guests' and/or customers' questions. Let us advise you personally!
Our musicians with Til Schweiger at the world-premiere of the Warner Bros. movie DIE HOCHZEIT, Berlin Zoopalast.
Our wedding in the gardens was simply the most beautiful. When we think of the music, we still get goose bumps. Thank you for the unforgettable moments!
The string quartet for a dignified funeral service
Music is emotion, and so we are engaged not only for joyful occasions, but also for occasions of farewell. Our string quartet is experienced in providing music for funeral services and memorial services.
When a loved one passes away, there are a lot of tasks to take care of in addition to the loss. If desired, we will make all musical arrangements with the funeral home and the funeral orator or priest, so that the funeral service can be arranged appropriately and with dignity.
How does the last farewell sound?
We will be happy to help you choose the right music for the funeral service. In addition to the favorite music of the deceased, our string quartet naturally plays funeral music as well as church music, during which the congregation can silently commemorate. In this respect, we are guided entirely by your ideas and wishes. We are also personally available if you have any questions. Of course, at short notice and even late at night.
Concerts and Recitals
No matter whether in the Philharmonic, the town hall hall or your living room: with our string quartet we perform exactly where you want to hear us. Our passion for music does not depend on where we perform. Our goal is always to inspire our audience, regardless of where we do it. We perform chamber concerts, birthday concerts, Christmas concerts, children's concerts and New Year's concerts with passion and the highest artistic quality.
Our program? Your choice!
The repertoire of our string quartet covers all eras and all musical styles, from Vivaldi to Viva la Vida.
If you like, we moderate our concerts, musicologically sound and with the necessary humor to really inspire any audience for our music. If you are interested, we will be happy to advise you, personally on the phone or via WhatsApp and e-mail.
What distinguishes a professional string quartet?
For a good string quartet, each of the four musicians must really master his instrument. This requires many years of daily practice. But that's not all, of course. Musicality, concert experience and, of course, talent are indispensable components of a successful chamber music career. When all this comes together, the real work can begin: Coming together as an ensemble. To find a common sound that leaves room for the individuality of each musician, but finds its true strength in playing together, an ensemble needs a lot of time.
Some of us from the Astoria String Quartet have been playing together successfully for over ten years, with recordings on WDR and NDR as well as numerous awards. Our activities in Germanies leading orchestras, solo performances and competition experience round off our profile and help us to win over our audience time and again. In addition to musical qualities, it is especially important nowadays to be professional not only on the instrument. Reliability, commitment and flexibility are virtues that we live in our string quartet.
"Your version of Perfect is almost more beautiful than the original. Thank you for unforgettable moments!"